A very satisfying, kid-friendly and easy to make delicacy. On a busy day, try these quick pasta recipes.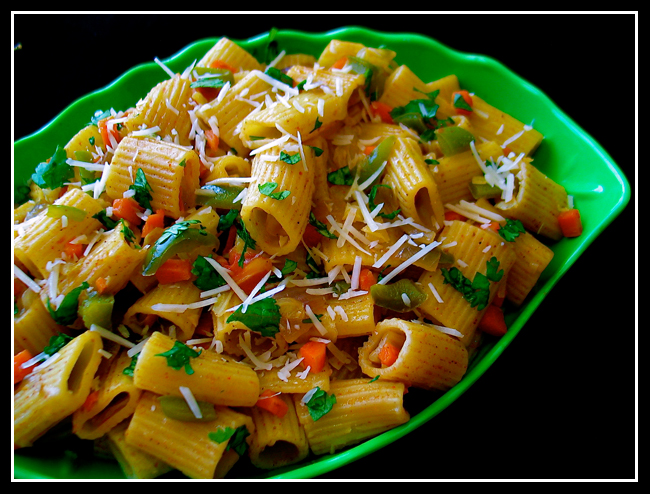 Ingredients:
1 1/2 cup fresh basil leaves
1/2 cup pine nuts (toasted lightly in a pan over medium heat until golden brown)
2 cloves garlic (chopped)
1/2 cup extra-virgin olive oil (good quality)
3 tablespoons parmesan cheese (grated)
3 tablespoons asiago cheese (grated)
salt
12 ounces green beans (ends trimmed)
2 packages fresh fettuccini (8 ounce package)
Procedure:
> Combine basil, pine nuts, and garlic in the bowl of a food processor fitted with a steel-blade attachment (or a blender). Pulse until well chopped. While the machine is still running, slowly add the olive oil, stopping to scrape down the sides of the bowl one or two times. Puree until almost smooth. Transfer the mixture to a large bowl and stir in the grated cheeses. Season with salt to taste and set aside.
> Bring a large pot of salted water to boil. Add the green beans and cook for 5-7 minutes or until barely crisp tender. Add the fresh pasta and boil for 2-3 minutes more, or until pasta is cooked through. Drain beans and pasta, reserving 1 cup of cooking liquid.
> Add a couple of tablespoons of cooking water to the pesto to thin a bit. Add the pasta and green beans to the pesto and toss to coat. If necessary, add some of the reserved cooking liquid so that the sauce easily coats the pasta. Top with additional grated cheese and serve immediately.