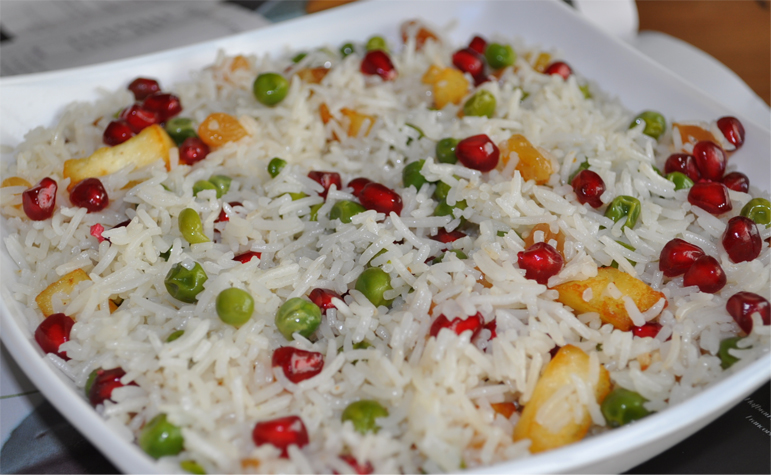 Ingredients
2 cups basmati rice – washed and soaked

1/2 tsp cumin seeds

3 cloves

1 stick cinnamon

3 cardamom

1 bay leaf

2 cups milk

1/2 cup fresh cream-beaten

1 tsp sugar

Salt to taste

2 Tbsp ghee

1/2 cup dried fruits (cahew nuts, almonds, raisins)

2-3 edible rose petals
Method
Mix milk, cream, sugar, salt.
Drain rice, keep aside.
Heat ghee in a heavy pan and add cumin seeds, cinnamon, bay leaf, cardamoms, cloves.
When they splutter add rice and fry in ghee for 2 minutes.
Add milk mixture and 1/2 cup water.
Bring to a boil,cover, lower the heat and simmer till cooked.
Mix in dried fruit very gently.
Serve hot, garnished with rose petals.