Netrani Island ( Temple, mosque and the church )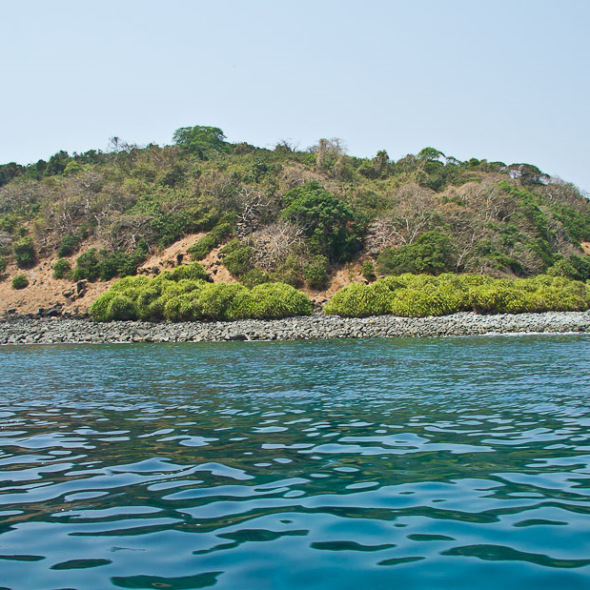 Netrani Locally known as Netragudo is a tiny island in India located in the Arabian Sea. It is off the coast of Karnataka. It is situated approximately 10 nautical miles (19 km) from the temple town of Murudeshwara. Views from above give this island the appearance of being heart-shaped. Besides pigeons, the other inhabitants of the island are wild goats. This island has some of the best sites for scuba diving easily accessible from Goa, Mumbai or Bangalore. There are many dive shops from Goa that regularly organize dive expeditions to Netrani.
Netrani is a coral island and therefore suitable for snorkelling and diving activities. Many varieties of coral, butterfly fish, trigger fish, parrot fish, eels and shrimps can be seen here. Divers have also reported seeing orcas[citation needed] and whale sharks around the island. Normally diving/snorkelling is done from a boat which is anchored close to the island and usually visitors do not climb on to the island because of the sharp rocks and steep cliffs on the island.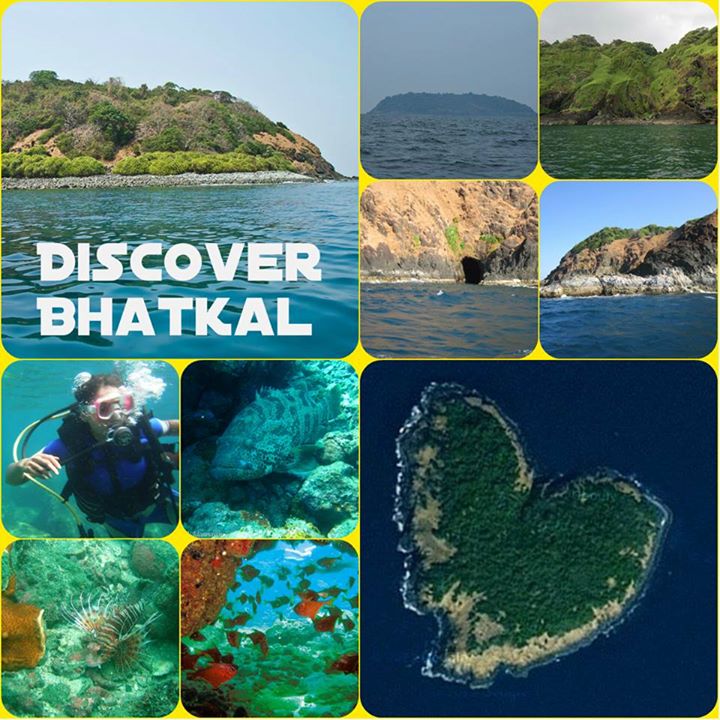 This island offers diving suitable for professionals. The island adjacent to Netrani is used by the Indian navy for target practice. One could see empty shells rusting around Netrani and adjacent island. It is not recommended to visit Netrani without permission.
The best time to visit is between December and January. The resort stops taking tourists for snorkelling and scuba diving during June-September because the sea becomes rough.