Bhatkal Clock Tower ( Shamshuddin Circle)
Different View of Clock Tower Sponsored by Pure Gold at Bhatkal City Circle ( Shamshuddin Circle) Named after a well known famous muslim personality of Bhatkal Town.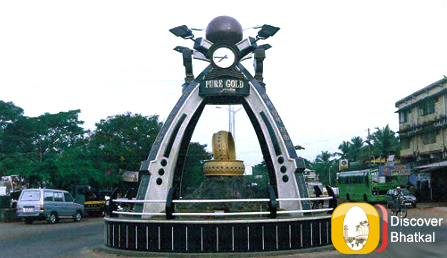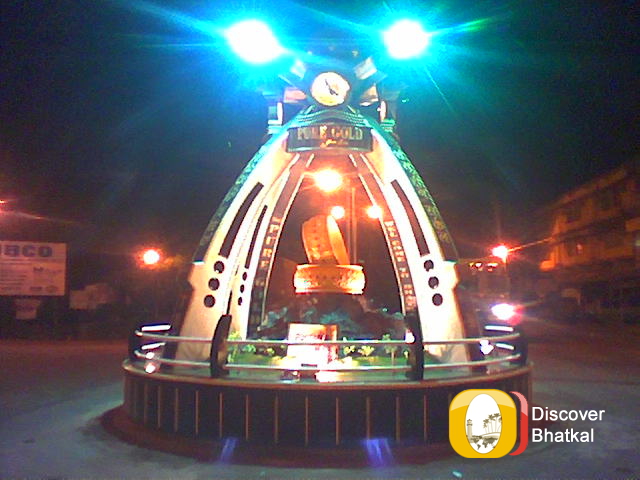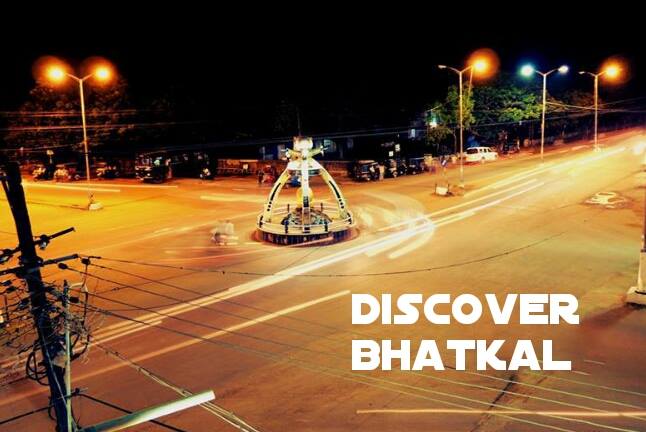 Day, Night view of shamshuddin circle, Present view and Near future Will be a matter of concern the Project Parallel Access Controlled Expressway which will change National Highway 17, This Project will be going to start very soon…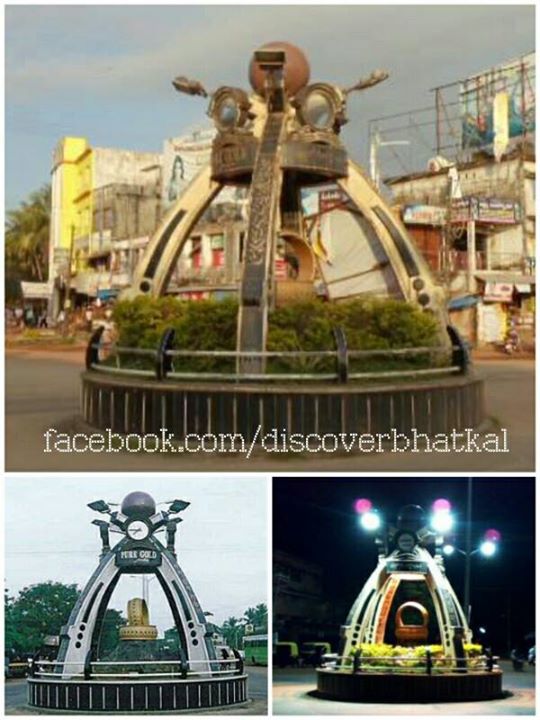 Parallel Access Controlled Expressway
This highway is expected lose importance in Coastal Karnataka as Ministry of Road Transport & Highways, Government of India has proposed a Greenfield (i.e., new and parallel) access controlled Expressway Corridor connecting port cities of Mangalore-Karwar-Panaji.[3][13] This highway-expressway combination can be compared to the Mumbai-Pune Highway-Expressway combination. Two-wheeler, three-wheeler and local traffic will use the 4-lane highway(without access control and designed for slower traffic), where as truck, bus and four-wheeler will zoom at the maximum speed on the access-controlled 3D Right of Way designed 6/8-lane expressway. (3D right of way concept means adding the space (height) element to the usual length and breadth dimensions involved in road construction)
Some of the design aspect of the Expressways on the Indian National Expressway Network based on guidelines of expressway published by the Ministry of Road Transport and Highways in April 2010[14] are
Right of way of 90 metres.
Lane width of 3.75 metres, and paved and earthen shoulder width of 3 metres and 1.5 metres respectively.
Median width of 4.5 metres minimum and 12 metres maximum with 0.75 metre edge strip.
The expressway will have five main interchanges at zero kilometres. Key amenities provided on the expressway includes truck lay bys, traffic safety devices, provision of guard rail, signage, traffic management systems, vehicular underpasses and pedestrian or cattle underpasses.